El-Kordy Noura
Titel:
Entstehungsjahr:
Technik:
Format: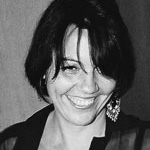 Geboren in Budapest; ägyptische Wurzeln.
Lebt und arbeitet in Wien.Ausbildung: Grafik/Web-Design
Gründerin & Vorstizende der Künstlergruppe El-Kordy.
Mitglied der "International Association of Art".
Vizepräsidentin der 21st ICAA (International Creative Artists Association für Ägypten).
Vertreterin der "Athens Art – friendship through art can change the world".
Mehr als 50 Ausstellungen im In- und Ausland (China, Australien, …).Themen in der Malerei: hauptsächlich Mythologie, Grenzwissenschaften und altägyptische Kultur.